House Painting, Commercial Painting Contractors, Painting Company, and Professional Painter in Fort Lauderdale, FL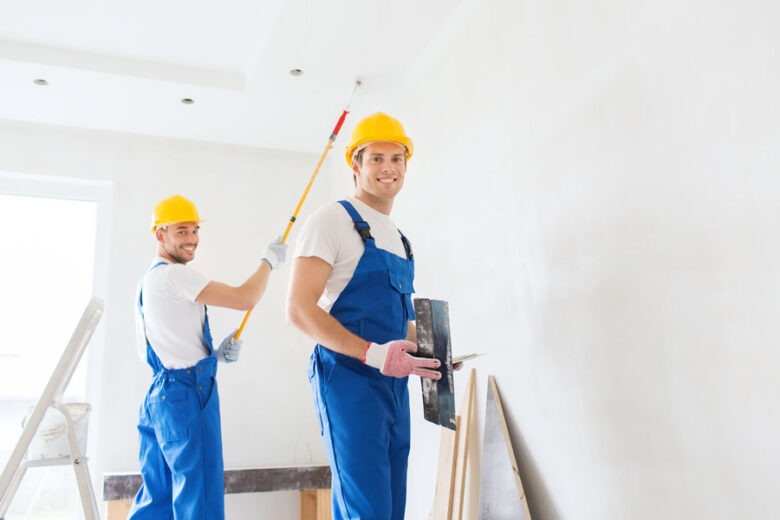 As you call tell by our company name, we are all about professional painting! We started as a painting company and continue to this day to bring the best to both our residential and commercial customers. When looking for commercial painting contractors, you can't go wrong with learning more about Javier's Painting and Handyman Services.
Interior and Exterior House Painting in Fort Lauderdale, FL
If you have decided you are ready for interior and exterior house painting for your Fort Lauderdale location, be sure to give us a call for a free estimate and evaluation. We have been the professional painter of choice for many Fort Lauderdale residents for 35 years. It has always been one of the mainstays of our company and a job where we excel. In fact, many customers have referred us to friends and family looking for a painting company. And, you can check Google and Yelp to see the reviews from many satisfied customers.
We do both exterior and interior house painting. We know your possessions and landscaping are important to you. We cover all areas to protect anything that might get disturbed.
So we make sure everything is protected and when we finish your house painting, the only thing you notice is your beautiful new house painting.
Commercial Painter in Fort Lauderdale
When we talk to Fort Lauderdale businesses looking for commercial painting contractors, they often mention to us they are looking for value and speed. After all, they do not want to interrupt their customers or their own employees. Often a way to do this is to work around specific schedules or break the project into pieces that work for everyone. You want to give off a great first impression as well as create a satisfying place to work, but not at the cost of a constant interruption.
We assure businesses that our 35 years as a painting company goes to work for them for the best commercial painting at competitive pricing. We know how to get your commercial painting done in your schedule and budget. Call us for a free estimate and we can start discussing the scheduling for your commercial painting.
Professional Painter in Fort Lauderdale, Florida
Fort Lauderdale is most famous for its beaches often featured in stories about Spring Break and other fun vacations. But Fort Lauderdale is for all ages. The science museum has many different displays geared towards children and the art museum and Las Olas Boulevard has culture for those whose years of late-night partying is behind them. We have worked in Fort Lauderdale for many years, referral after referral, with everything from home remodeling to commercial painting and more, contact us today for an estimate for your next project – residential or commercial!